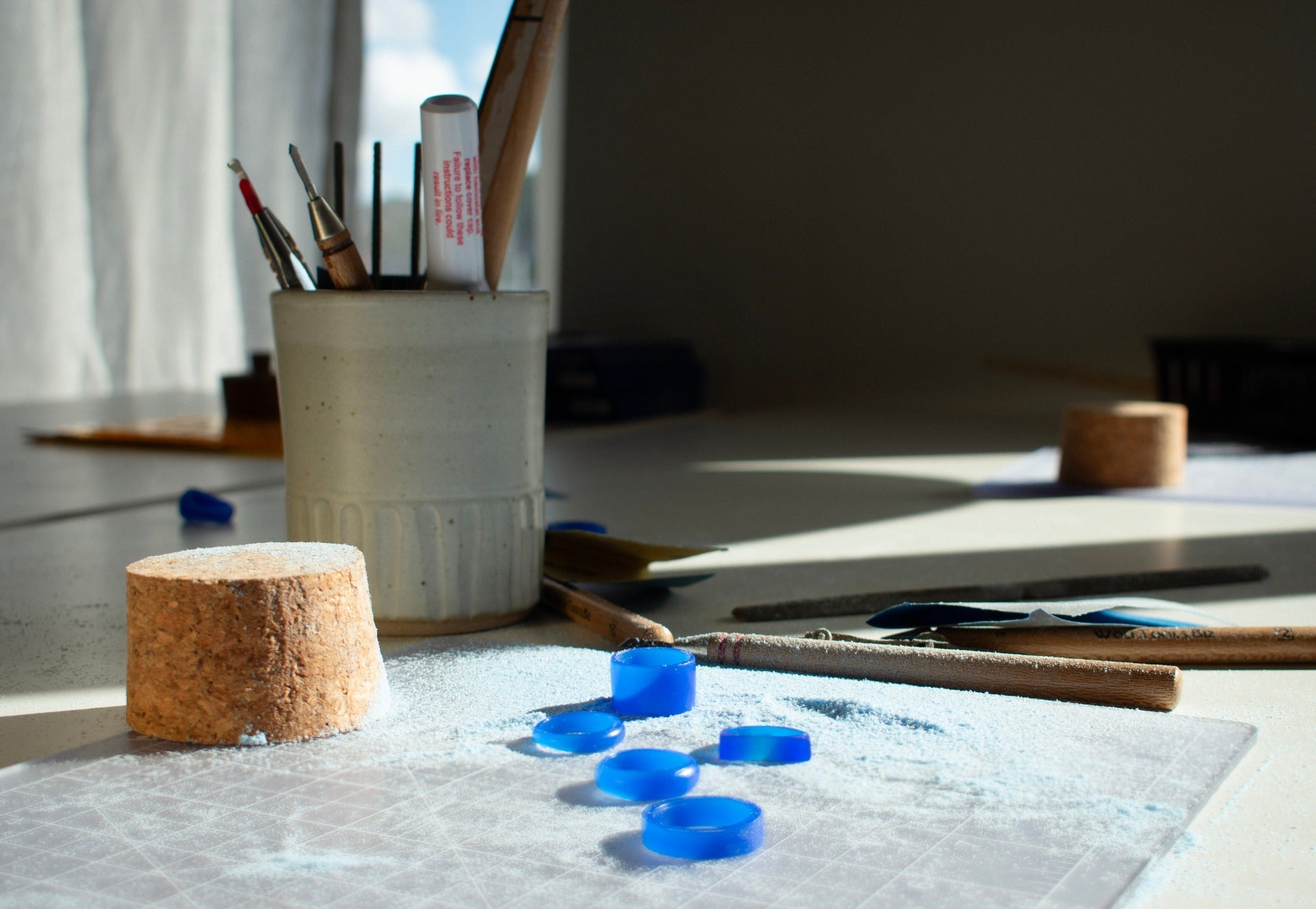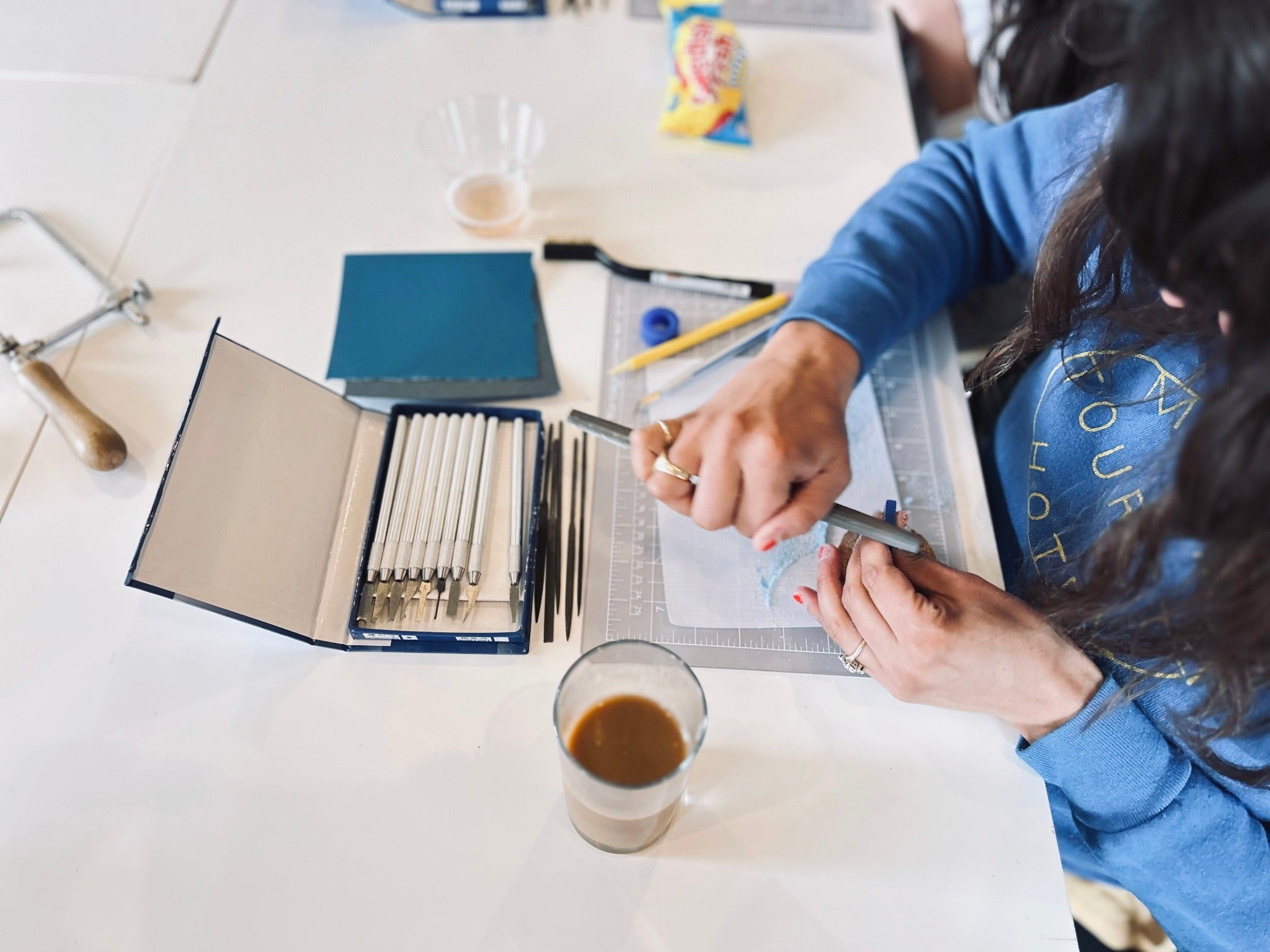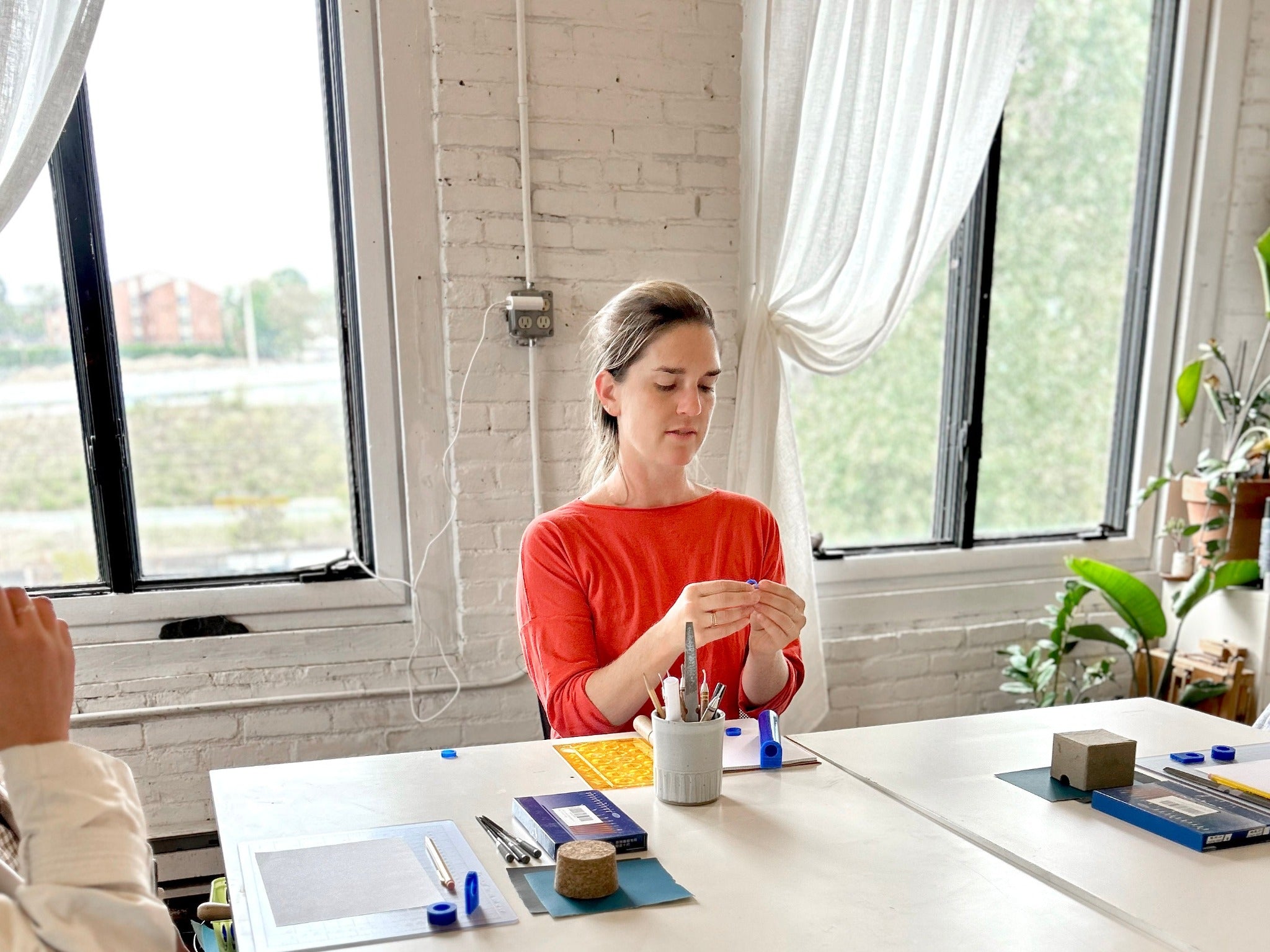 Make your own ring, Private Class
Description
Get a group of friends together and make your own custom rings! Come to my studio OR I can bring the class to you! Wondering what fun thing to do for your next book club? Holiday party? Girls Night? I will bring everything you need and send you your custom rings within three weeks.
I'll provide jewelers wax, tools and templates and I'll walk you through the carving process. We will talk about the tools, materials, and process.  You will learn to file, shape, smooth, and finish your wax model.  After class I'll have your wax ring cast in sterling silver*, polished and then shipped to you in about three weeks. 

Please enter your ring size in the notes section when checking out.  (This is not a long class and I will show you how to size the wax but I'll do this step for you so you can get on to the fun stuff.)
Email me at julia.rahajewelry@gmail.com with any questions.
*Other metals available for an additional charge
Sorry, enrollment is non refundable. 
Class Syllabus
Tool and material overview
Examples of wax and silver rings.
Templates, designs and styles.
Shaping and carving demo.
Finishing and wax polishing demo.
Work time
What is Lost Wax Casting
The ancient technique of lost wax casting has been utilized for millennia to produce jewelry and other metallic artifacts. First, a mold made of sand or plaster is carefully poured over the wax model. Then, the wax is melted away, leaving a void in the mold. Finally, molten metal is poured into the mold, creating a perfect metal replica of the original wax carving.
---
Make your own ring, Private Class
Shipping
Turnaround
After your class I will have your ring cast and polished. This can take up to a month to complete.
Shipping
I ship with USPS and offer a variety of speeds.
I also offer local Providence delivery.
Returns
I do not accept returns for Wax Workshop rings and enrollment in the class is non refundable.