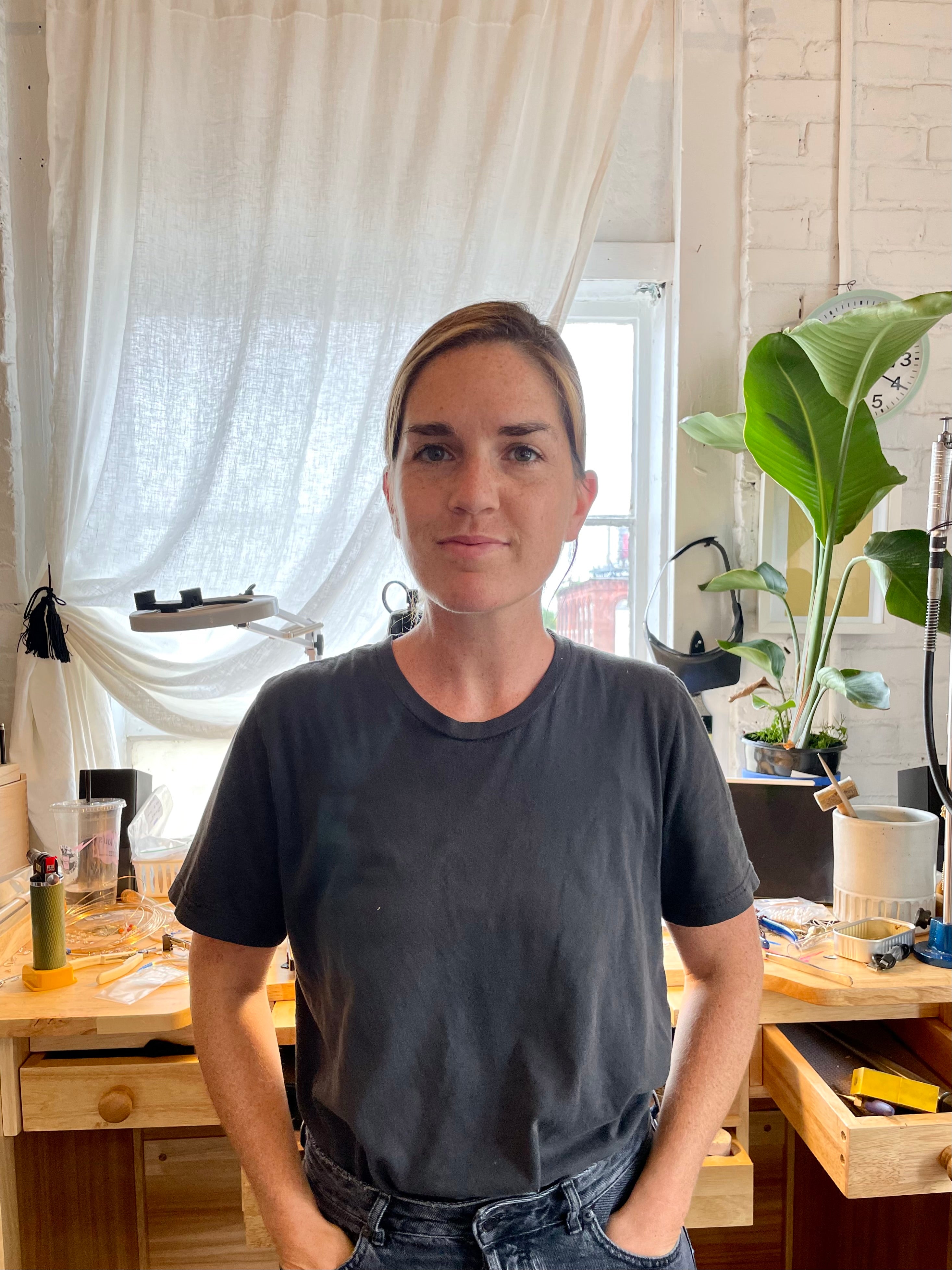 Julia Sullivan founded RA HA Jewelry in 2016 a few years after her graduation from the Rhode Island School of Design with a BFA in Printmaking.
Julia's interests in drawing, apparel, and sculpture surprised her by converging at jewelry design.  Each piece she creates is akin to a floating work of art, a harmonious blend of techniques and materials.
Meeting people, observing their reactions to her creations, and witnessing the connections they forge with one another brings Julia immense joy.  It's a delightful experience for her to witness her art uniting people, forming new bonds, and crafting lasting memories.
The mission of RA HA Jewelry is to infuse beauty and foster connections in the world, one lovingly crafted piece at a time.
"

Every piece of jewelry that I've purchased from RAHA is absolutely gorgeous! These earrings are beautiful, what I love most is that they are simple yet unusual and lightweight! They look great with everything! I absolutely love!!!