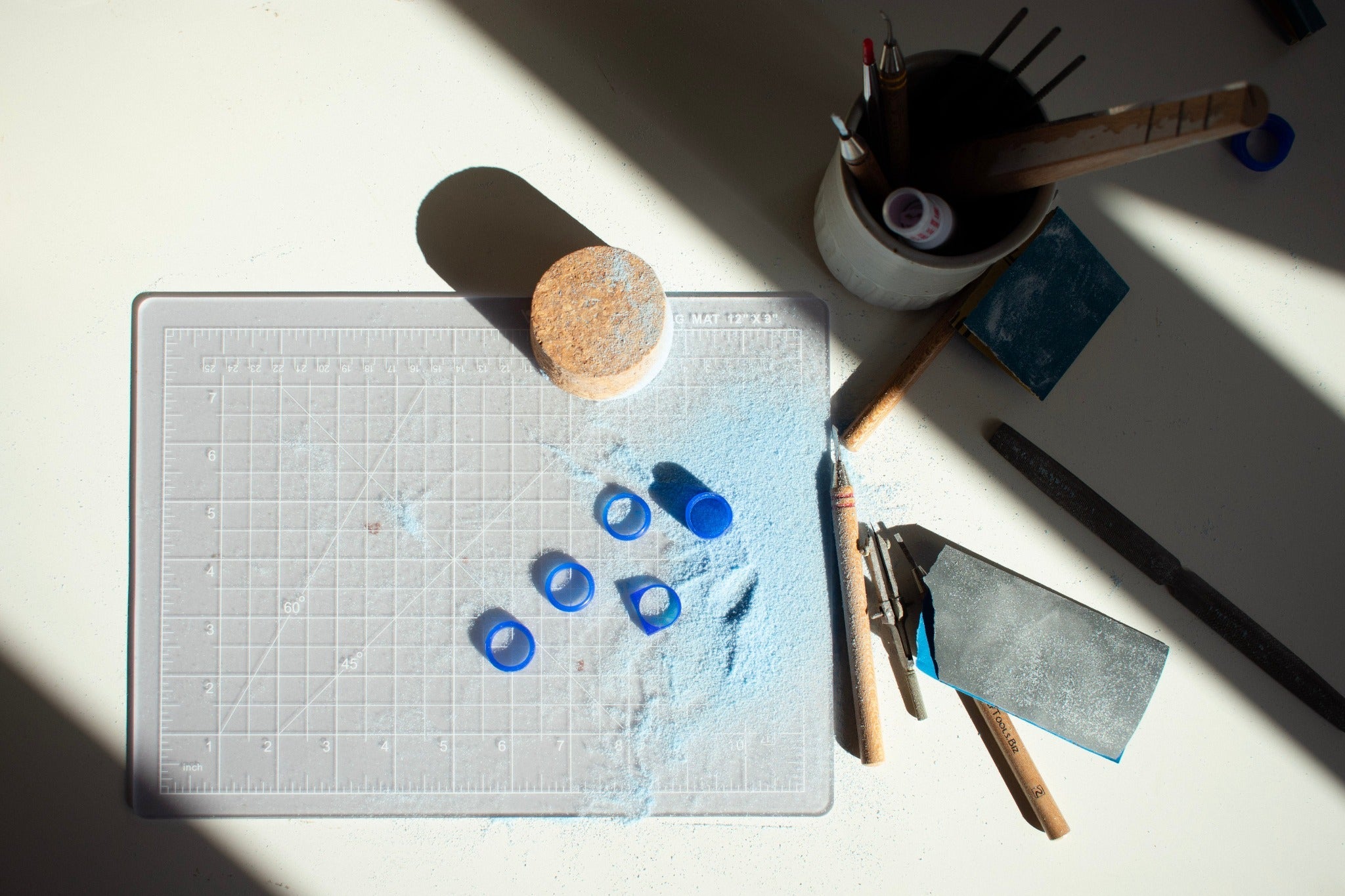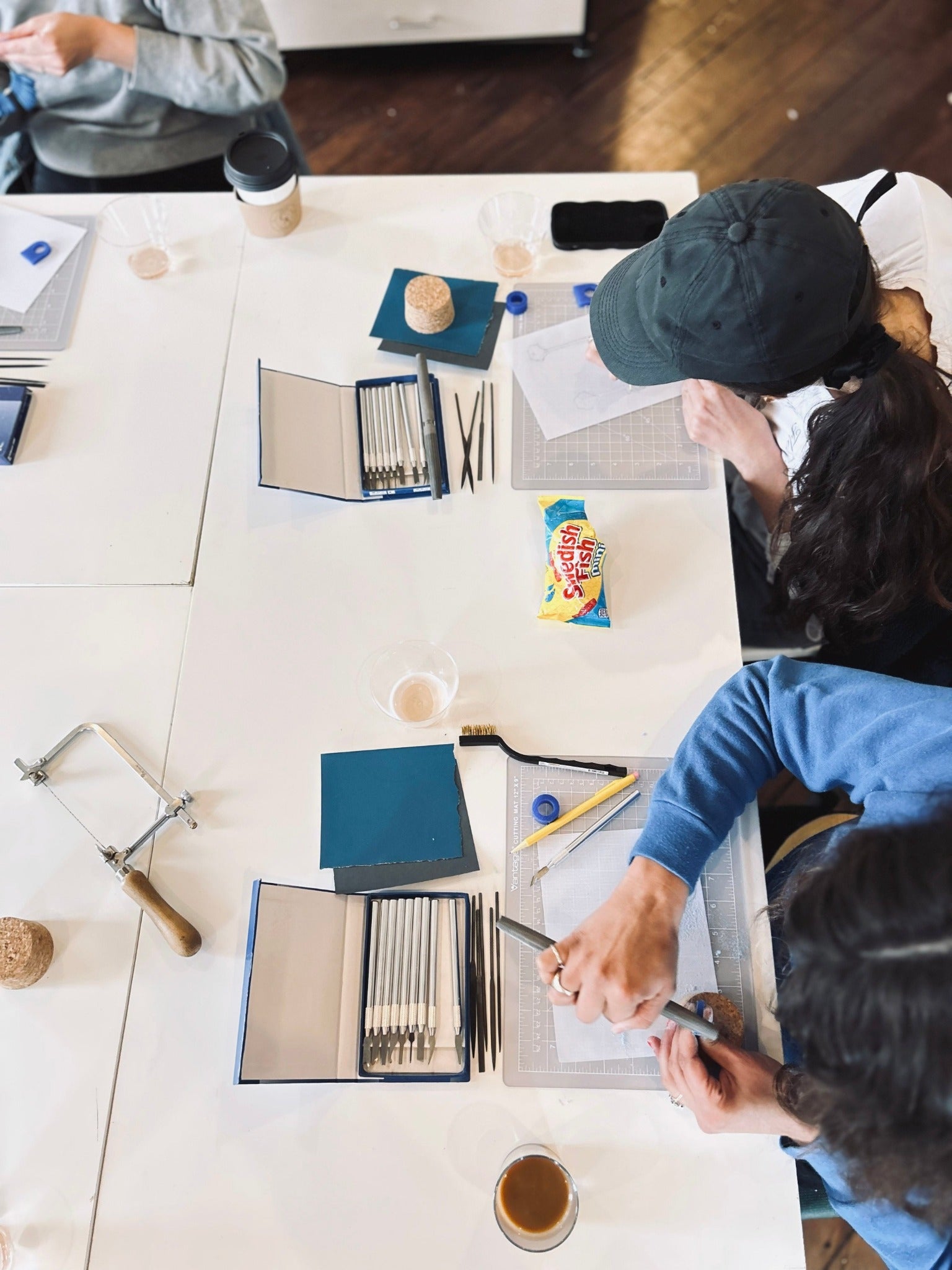 Description
So you took the afternoon ring carving class, loved it and are wondering whats next?
I invite you to join "Ring Club" 
Meeting every other Tuesday night join me for an evening of casual and cozy  wax carving 7-9:30.   I'll provide wax, tools and guidance.  (If you would like to cast your carving it will be an additional charge depending on material and size.)
Each single drop in class is 30$ but purchase the pack of 5 drop ins for 20% off and use them anytime for the next 5 months.
Please sign up 24 hours in advance. 
Class Syllabus
Tool and material overview
Examples of wax and silver rings.
Templates, designs and styles.
Shaping and carving demo.
Finishing and wax polishing demo.
Work time
What is Lost Wax Casting
The ancient technique of lost wax casting has been utilized for millennia to produce jewelry and other metallic artifacts. First, a mold made of sand or plaster is carefully poured over the wax model. Then, the wax is melted away, leaving a void in the mold. Finally, molten metal is poured into the mold, creating a perfect metal replica of the original wax carving.
---
Shipping
Turnaround
After your class I will have your ring cast and polished. This can take up to a month to complete.
Shipping
I ship with USPS and offer a variety of speeds.
I also offer local Providence delivery.
Returns
I do not accept returns for Wax Workshop rings and enrollment in the class is non refundable.